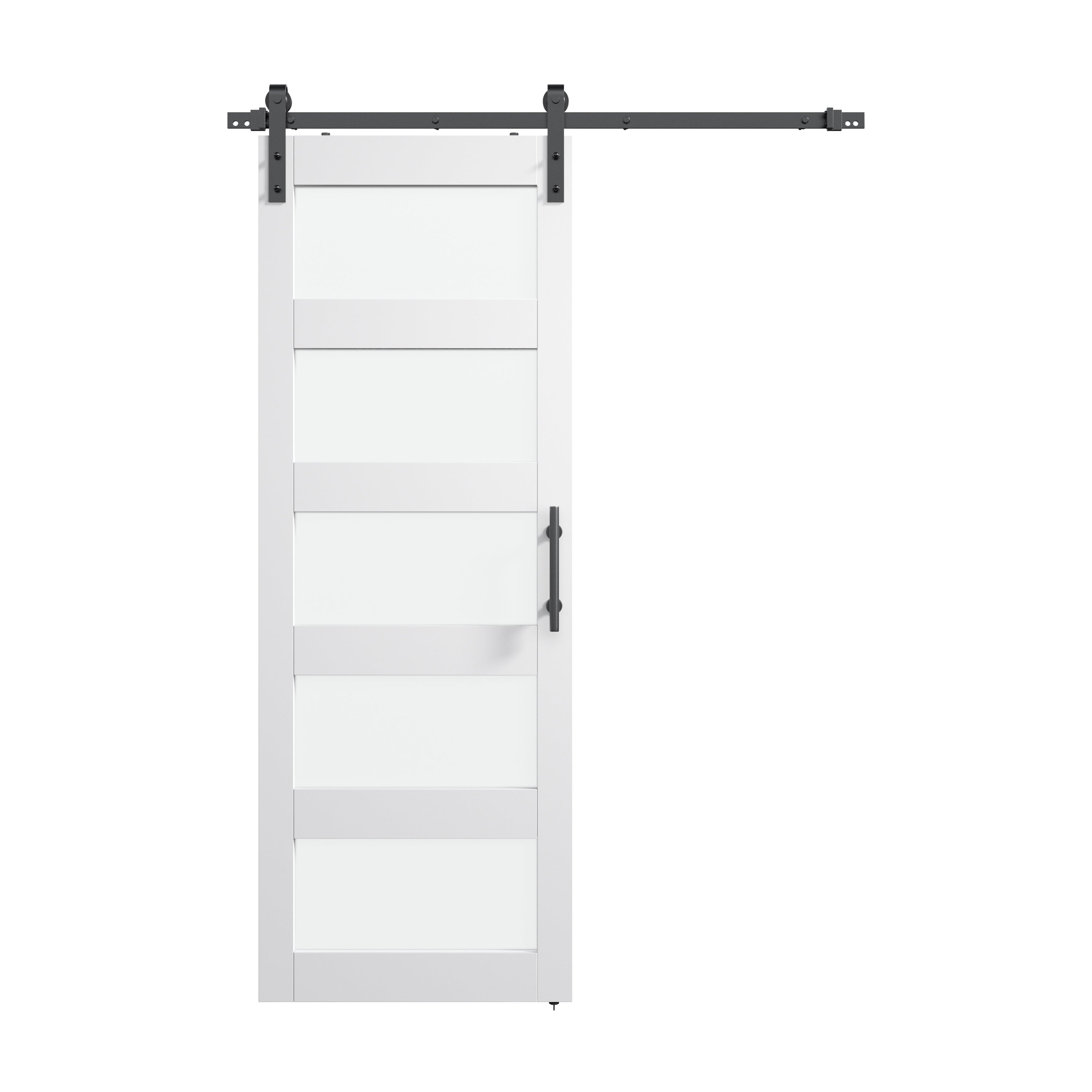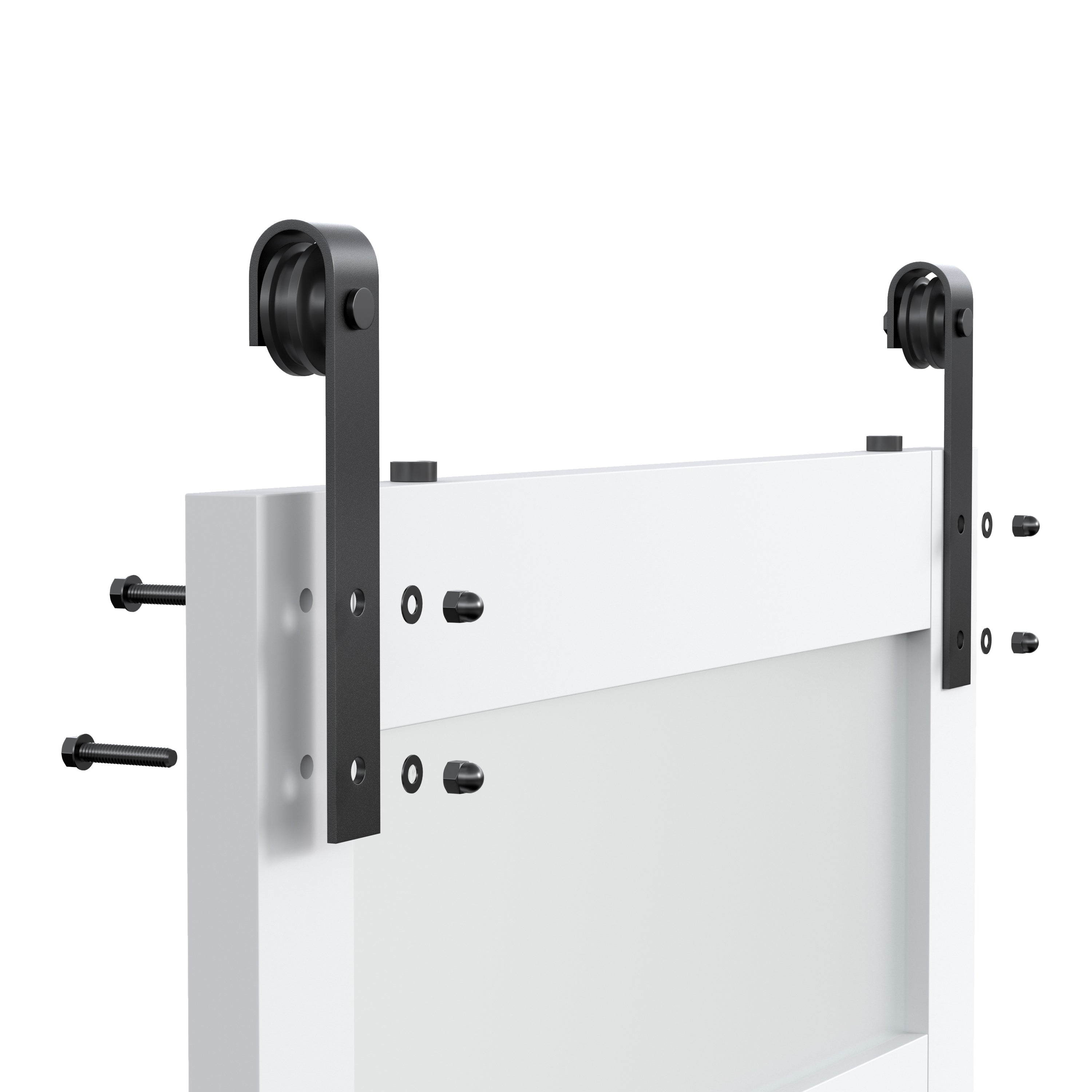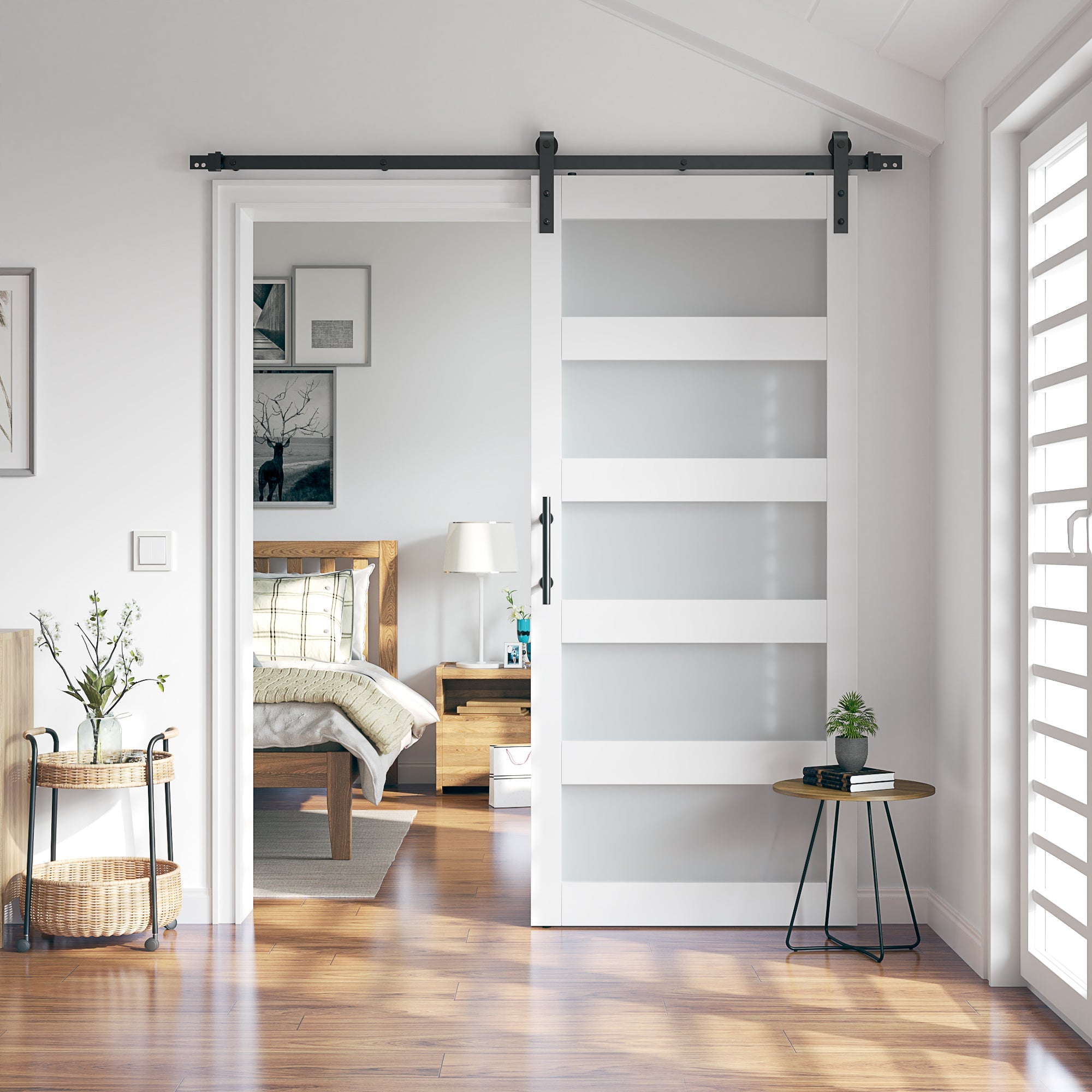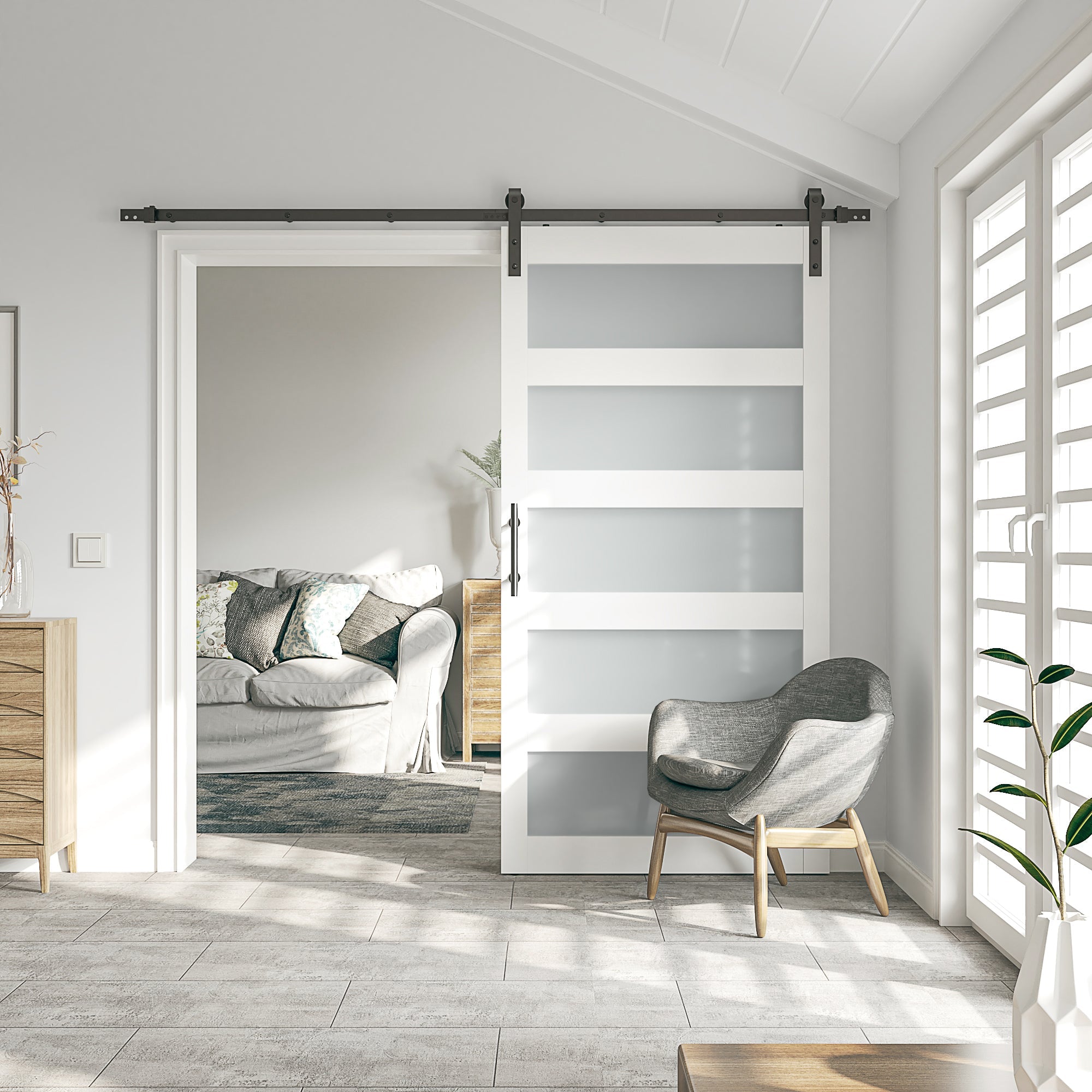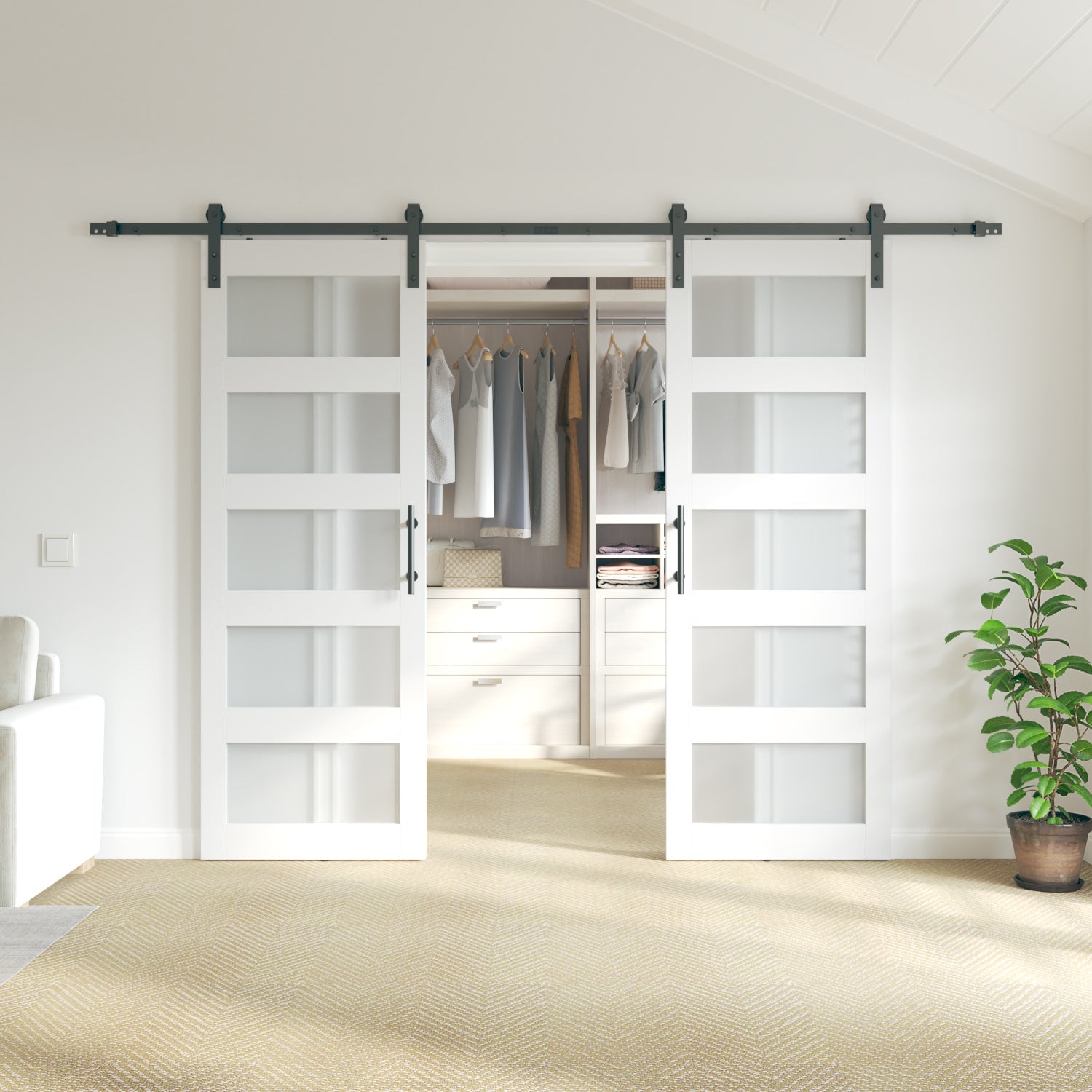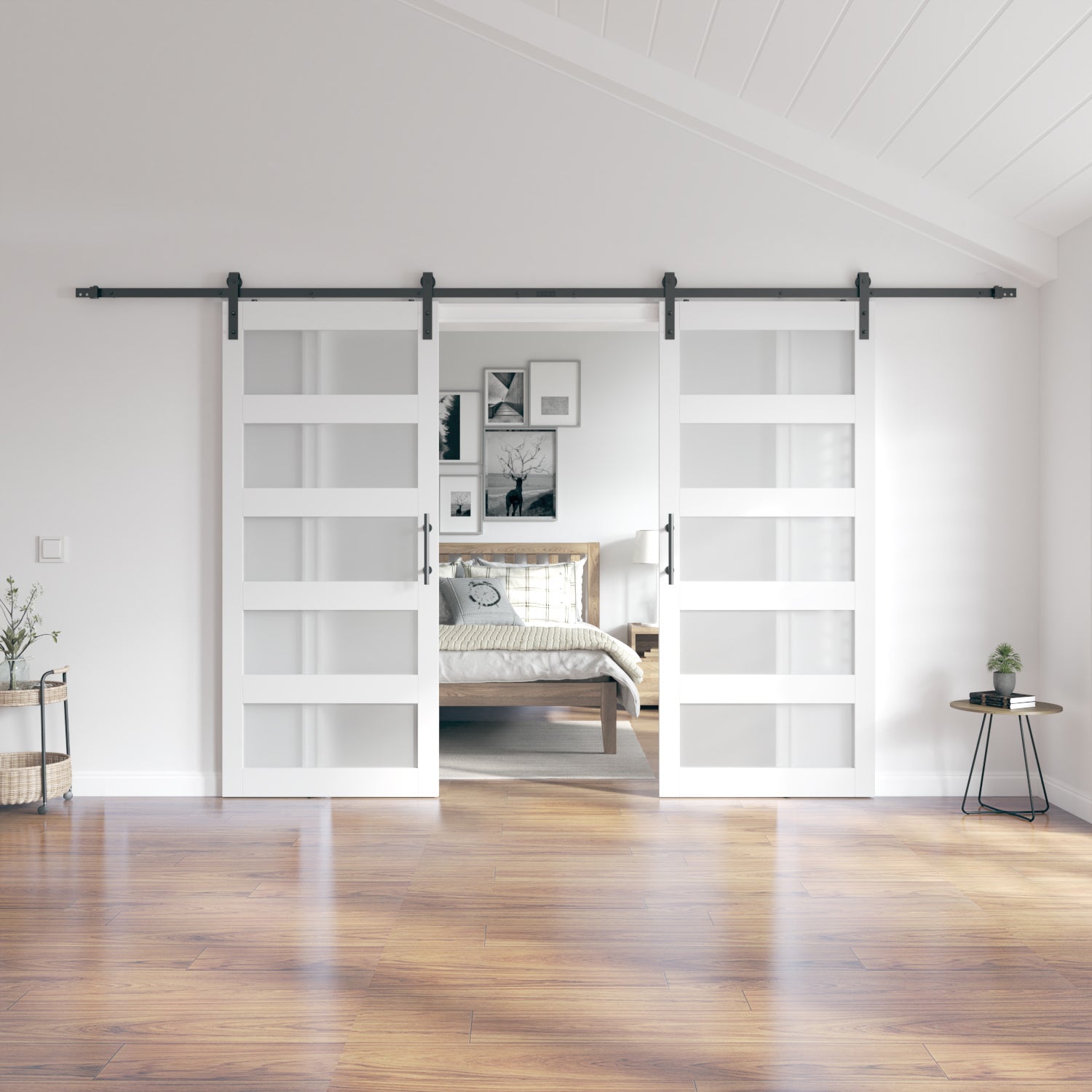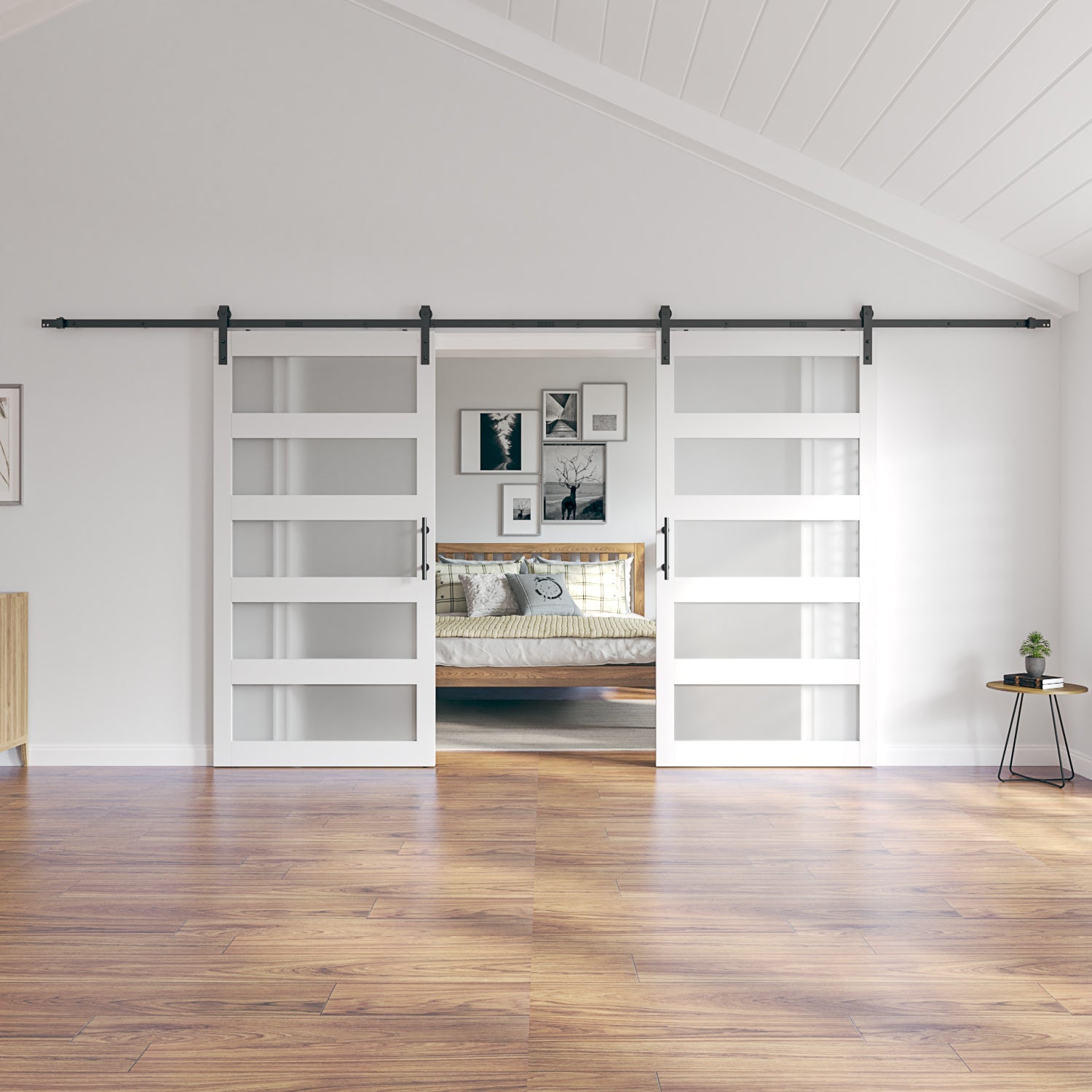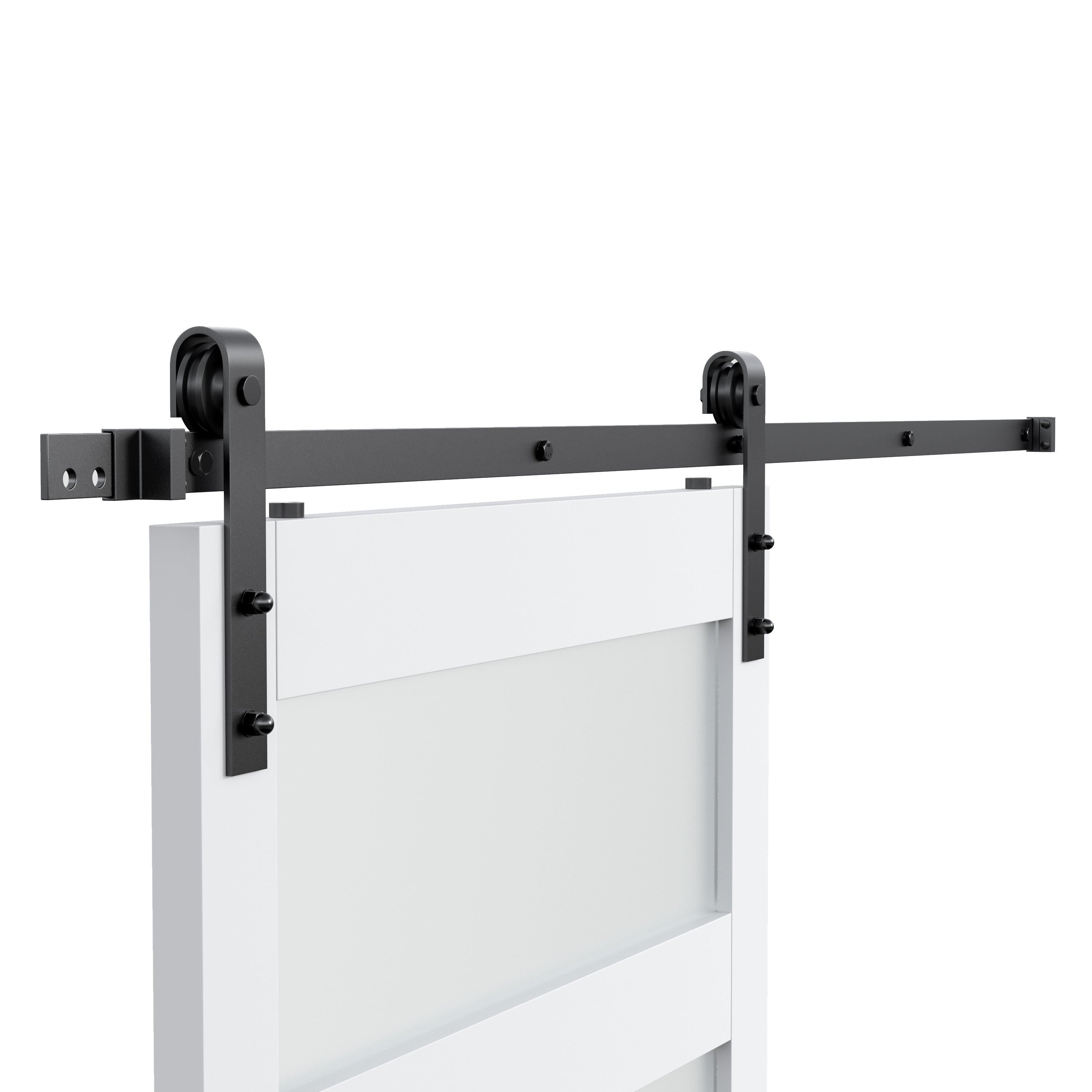 Coast Sequoia fine-select premium pine wood sourced nationally from the North America. Each piece has unique and natural wood grain. Every single barn door is hand-stained to protect and reserve the beauty of the wood. Come equipped with a heavy-duty sliding hardware kit made out of powder-coated steel, which increases its longevity and durability. The barn door best fits in dining room, bedroom, living room, and other commercial area.
Colors:
Features:
Fits 30

in./36

in./

42

in

./48in./60in./72in./84in./96in.wide openings. 
Specifications:
Dimension: 30in./36in./42in./60in./72in./84in. x 84in. x 1.5in. (Width*Height*Thickness)
Hardware Kit:

5FT for 30"wide /6.6

FT for 36"wide /8

FT for 42"and 48"wide./ 2x5FT for 2x30"wide / 2x6.6FT for 2x36"wide /2x 8FT for 2x42" and 2x48"wide.

Net Weight: 99lbs /110lbs/124lbs
Door Design: Paneled
Primary Material: 

Manufactured Wood and Frosted Glass
What's Included?
Manufactured Wood door slabs.

5 or 10*Frosted Glass Panels

1 or 2*Sliding hardware kit (heavy duty)
Installation Instruction
NOTE: ADULT ASSEMBLY REQUIRED