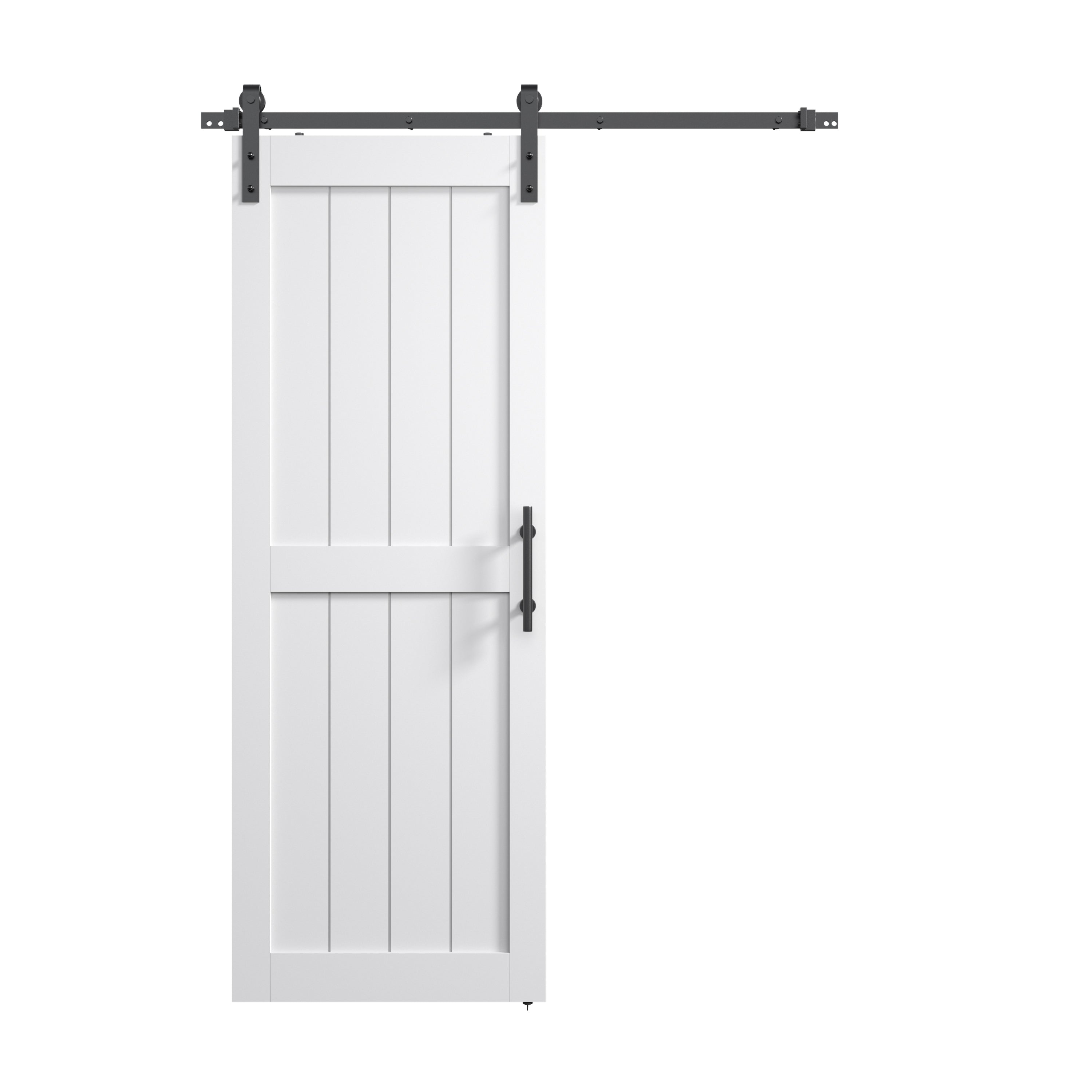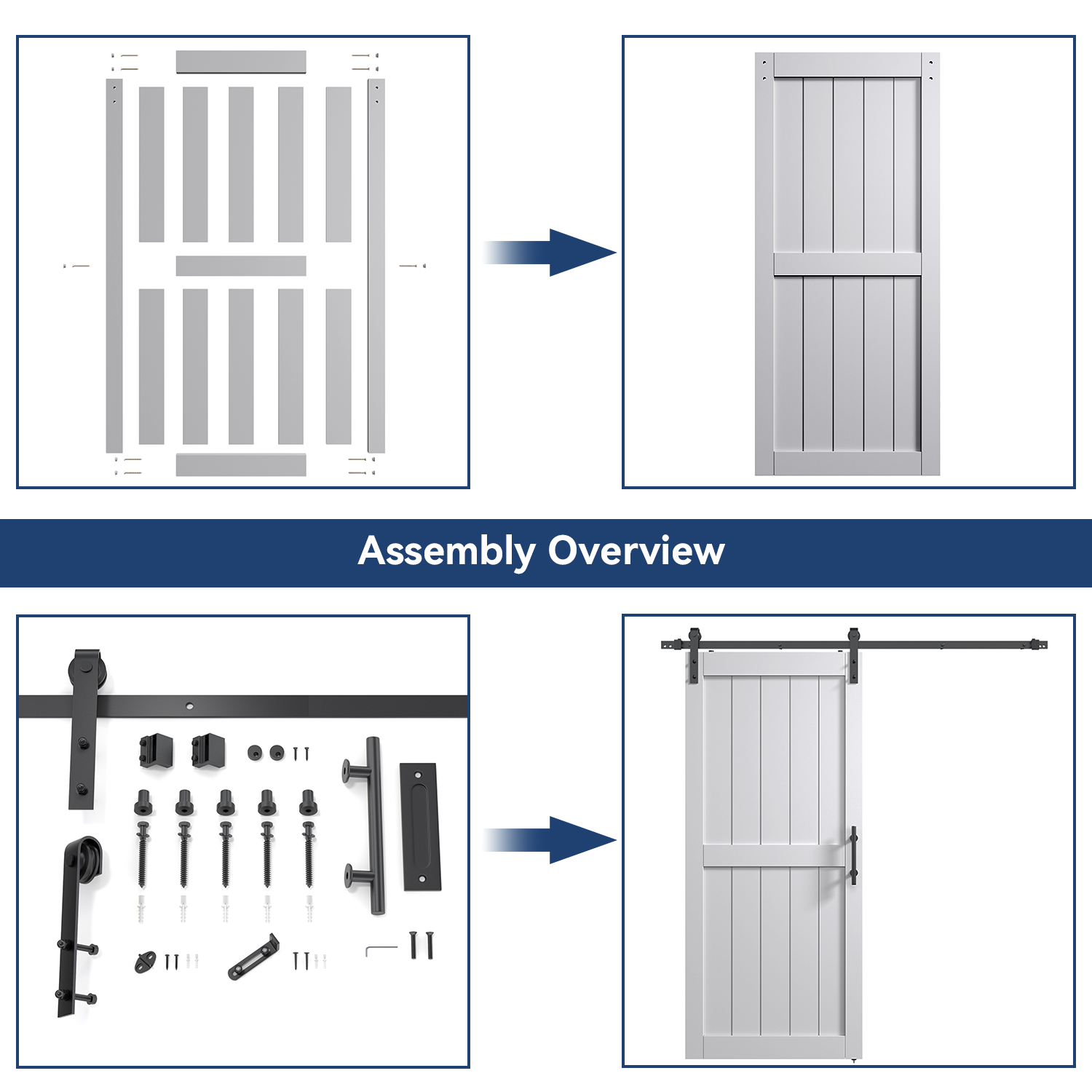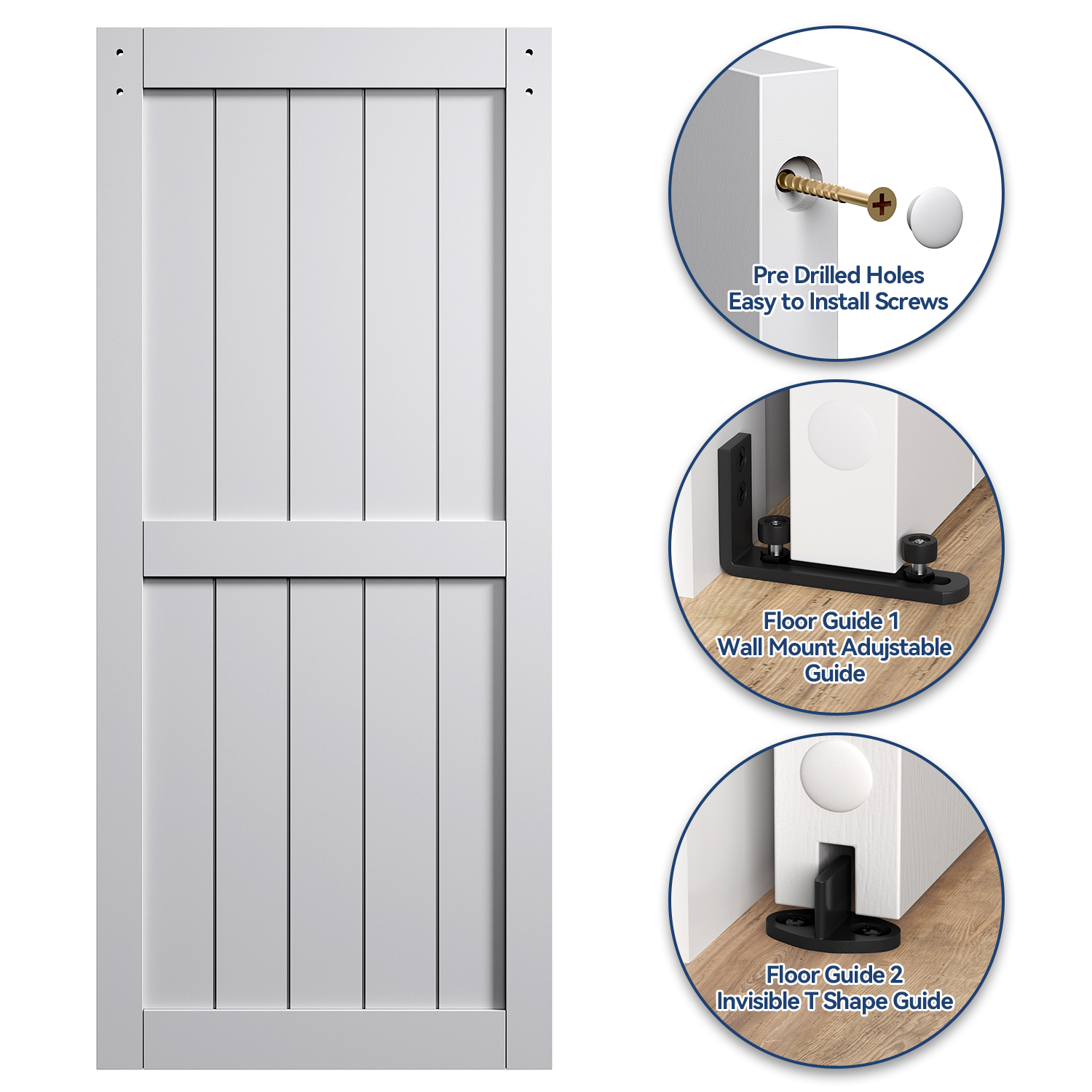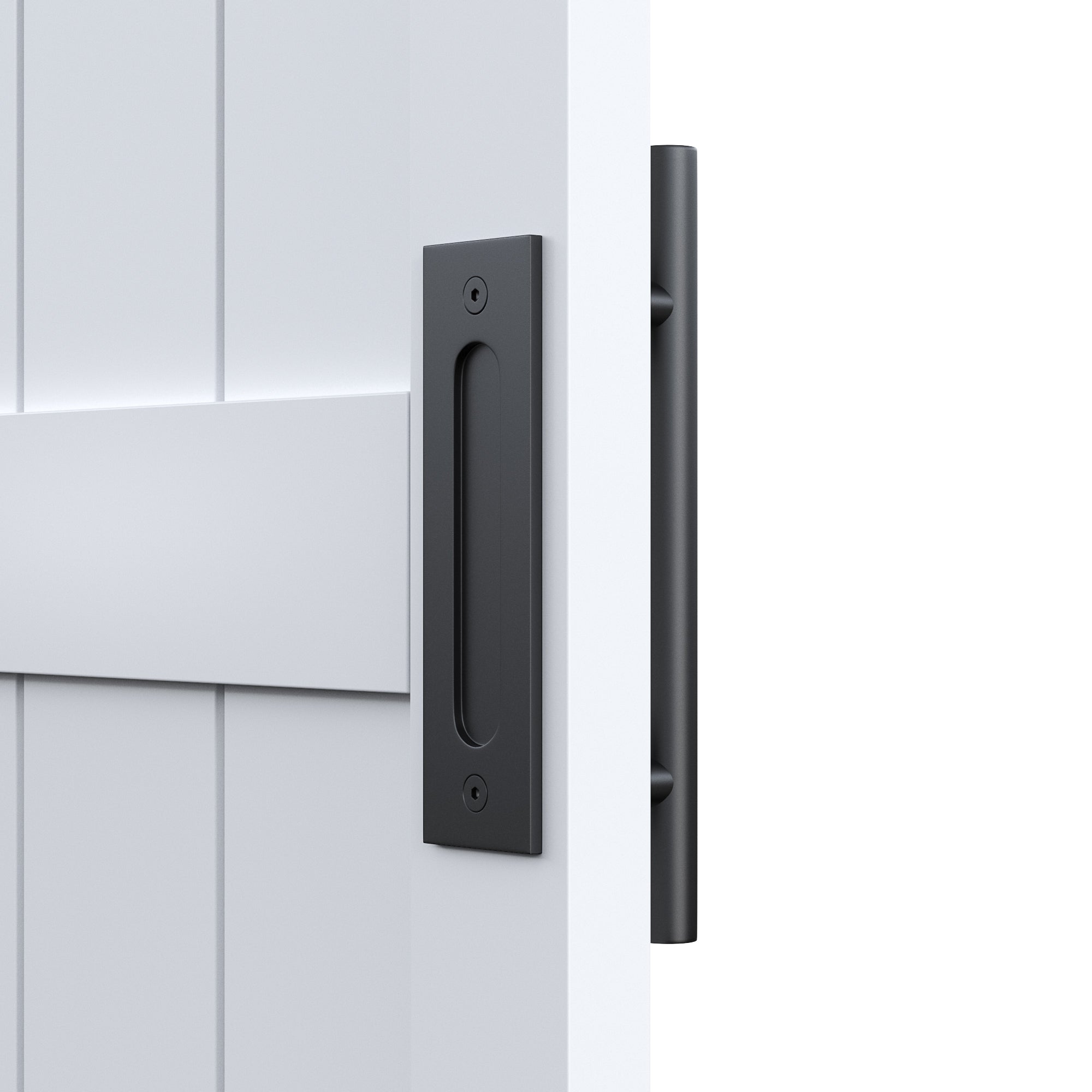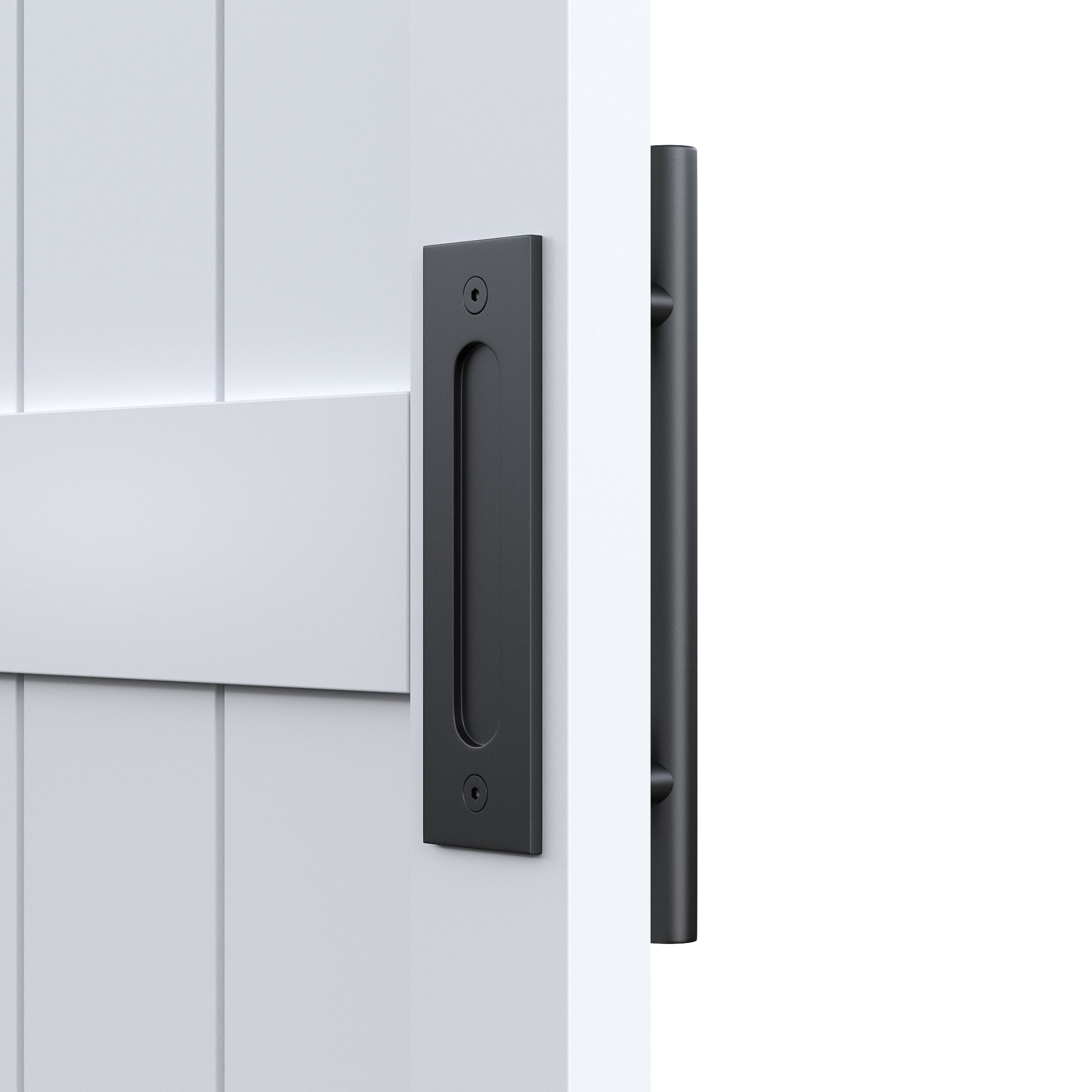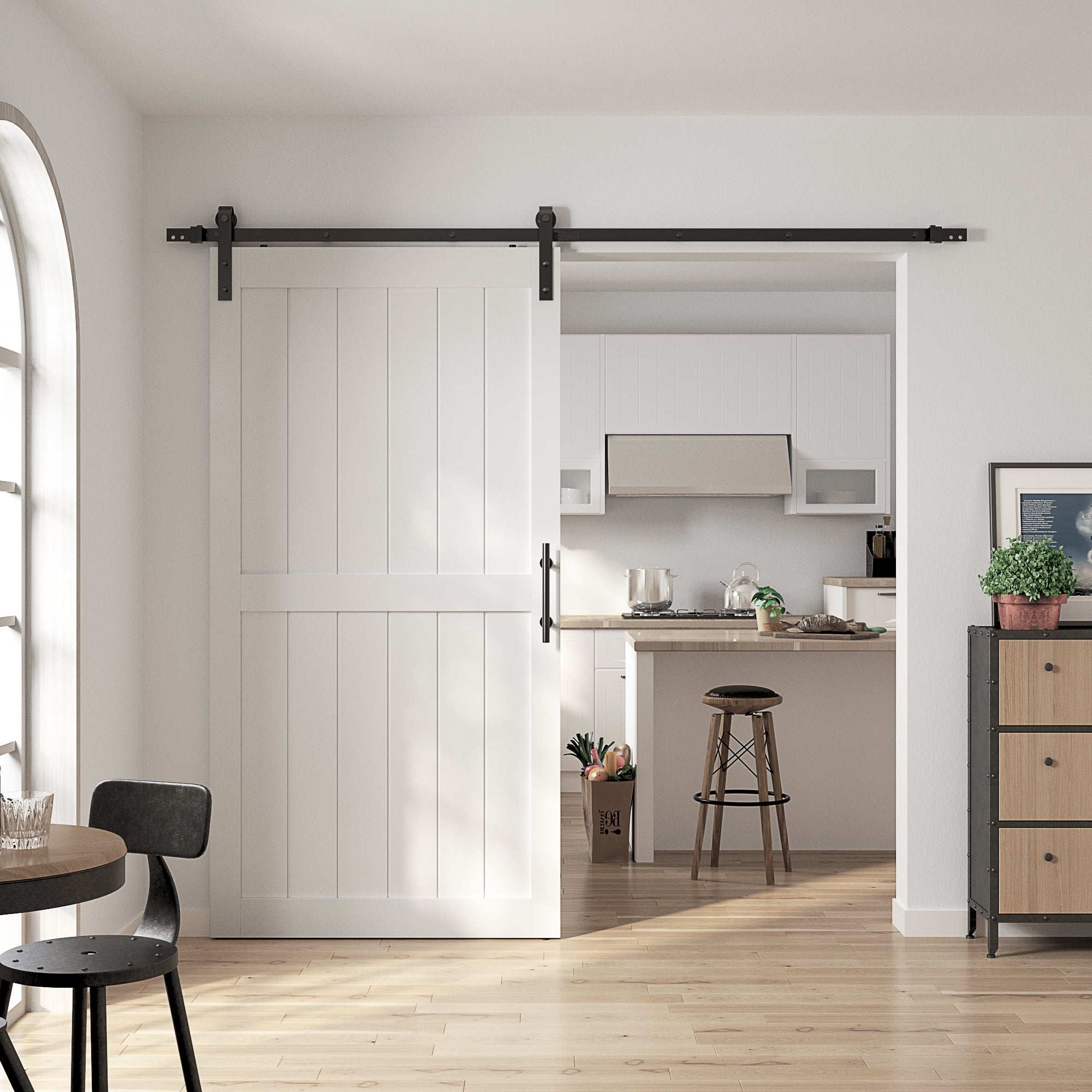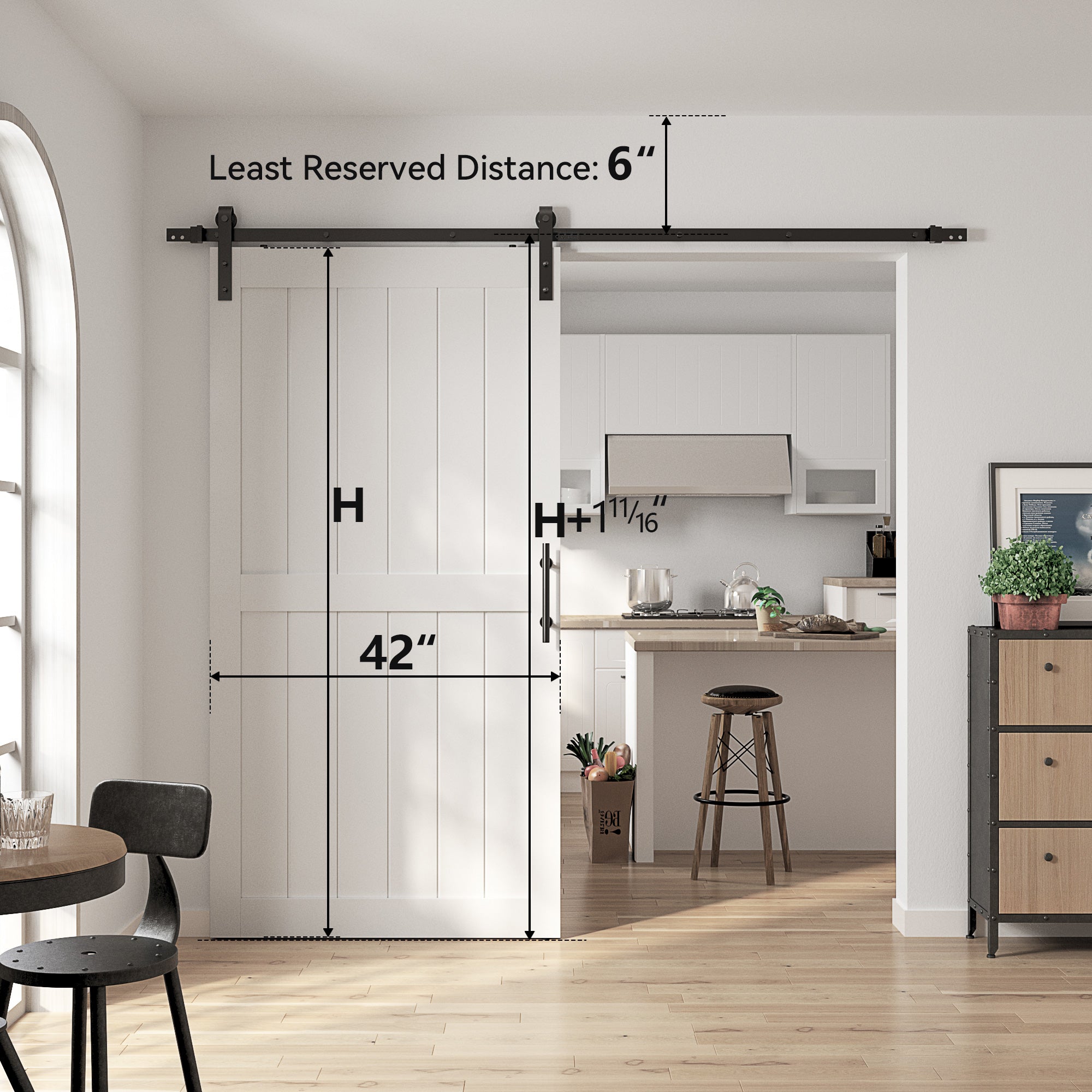 Description:
Sanding insists on providing the best quality ,the safest and the most cost-effective products. Barn door is an excellent space saving solution versus a traditional swing door while adding unique characteristic to any room. This is a popular new way to bring innovation into the home and close off the bedroom and side room in a stunningly unique way. 
Solid manufactured wood won't crack, more flatter and beautiful surface, good bending and corrosion resistance, sound insulation, durable for years.
Prefinished PVC water-proof door surface is considered for durability, longevity, and ease of cleaning. High-quality PVC materials can also strengthen the protection of the door surface, especially for families with pets.
Door comes in unassembled panels, adult assembly is required. Door has pre-drilled bore holes for quick and easy installation.
Good processed sliding tracks connect tightly, ensuring silent, smooth and steady scrolling. 
Colors:
Features:
Fits 30in./32in./36in./42in./48in./60in./64in./72in./84in./96in. wide openings. 
Specifications:
Dimension: 30in./32in./36in./42in./48in./60in./64in./72in./84in./96in. x 84in. x 1.5in. (Width*Height*Thickness)
Hardware Kit: 5FT for 30"wide /6FT for 32"wide /6.6

FT for 36"wide /8

FT for 42"and 48" wide./ 2x5FT for 2x30"wide / 2x6FT for 2x32"wide / 2x6.6FT for 2x36"wide /2x 8FT for 2x42"and 2x48" wide.

Net Weight: 86LBs/90LBs/95LBs/108

LBs/116

LBs/172LBs/180LBs/190LBs/216LBs/232LBs

Door Design: Paneled
Primary Material: 

Manufactured Wood
What's Included?
Manufactured Wood door slabs.

1or 2 *Sliding hardware kit (heavy duty)
Installation Instruction
NOTE: ADULT ASSEMBLY REQUIRED