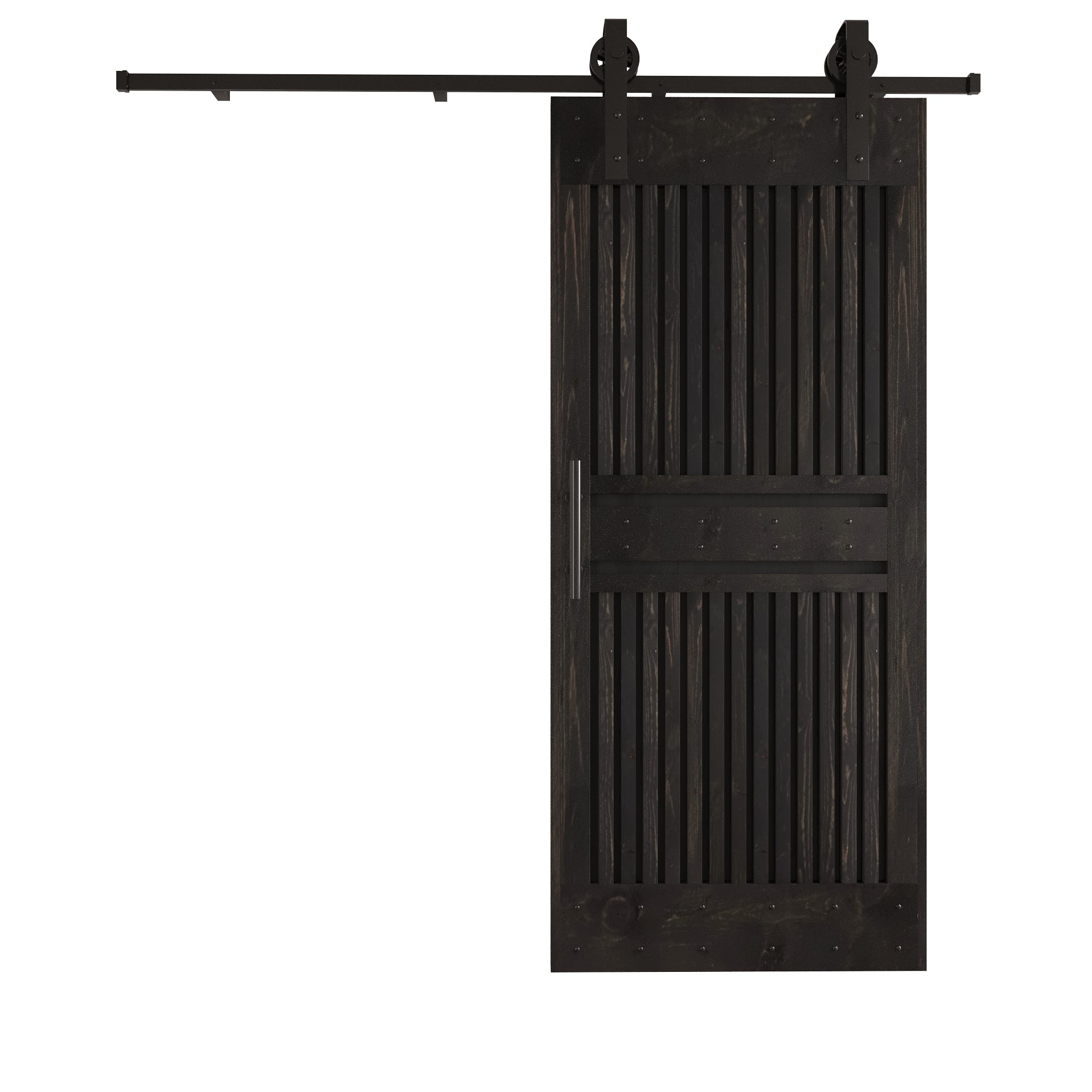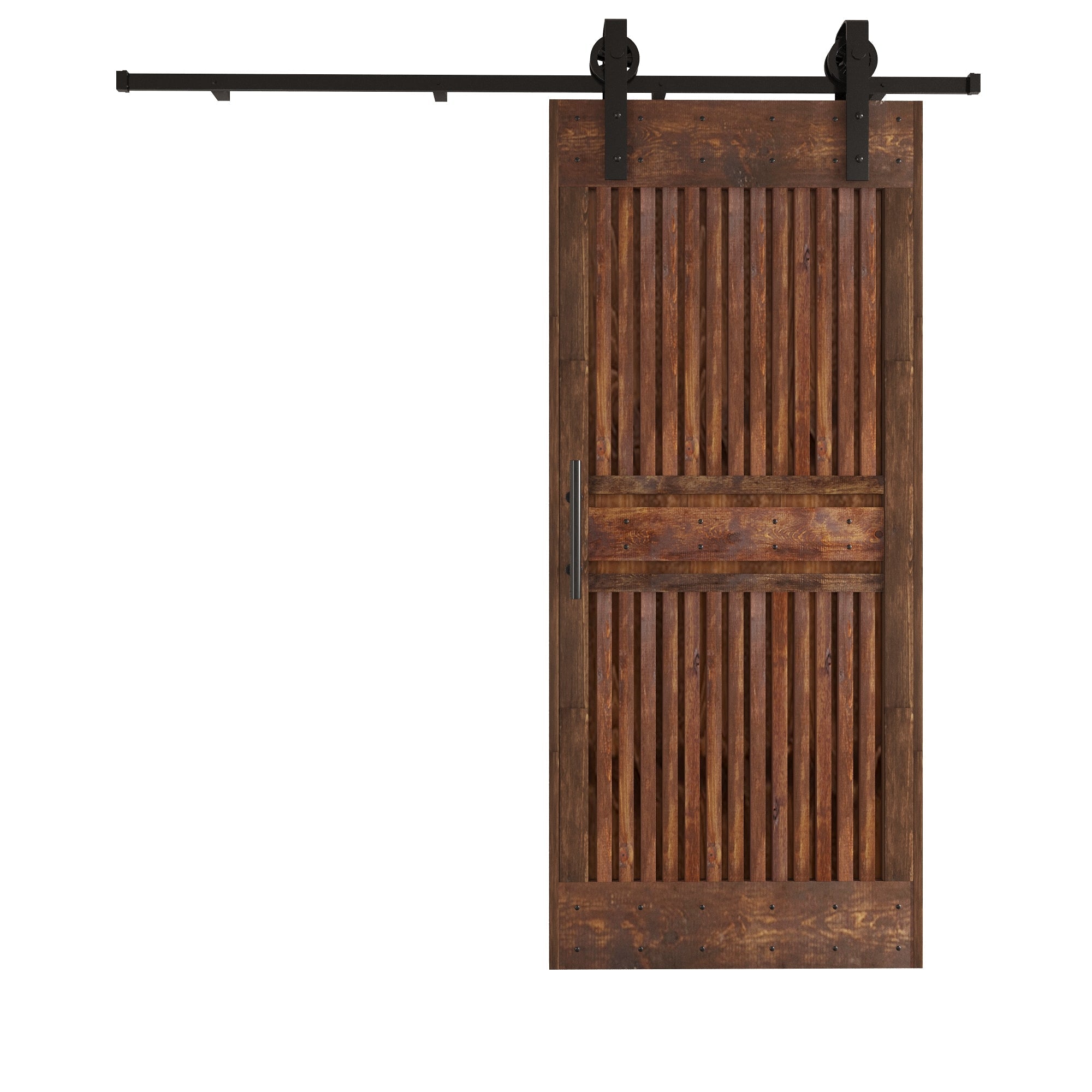 Coast Sequoia fine-select premium pine wood sourced nationally from the North America. Each piece has unique and natural wood grain. Every single barn door is hand-stained to protect and reserve the beauty of the wood. The barn door best fits in dining room, bedroom, living room, and other commercial area.
Colors:
Feature
Fully assembled series barn doors are designed to be a hassle-free barn door to save you time and trouble on doors assembly.

Emboss layer styles add 3D effect on the surface which you can feel the natural texture.100% Hand-made with natural fragrance of pine wood, which is more environmental friendly, Choosing an environmentally friendly door panel is most important for health. 
Specifications:
Dimension: 36in. x 84 in. x 1.5 in. (Width*Height*Thickness)
Product Weight: 85lbs.
Style: Fully assembled series Half Grille Screwed Design.
Primary Material: Solid knotty pine wood.
Track length: 6ft (72 in.);hardware color finish: BLACK.
What's Included?
Package includes 1 pre-assembled door ;1 sliding hardware kit;1 handle and 1 Floor Guide.